Welcome to the Technology Day 2021
03.07.2019 | TAG DER OFFENEN TÜR
Finally back! Hufschmied Technology Day 2021!
Experience advances in material-optimized machining live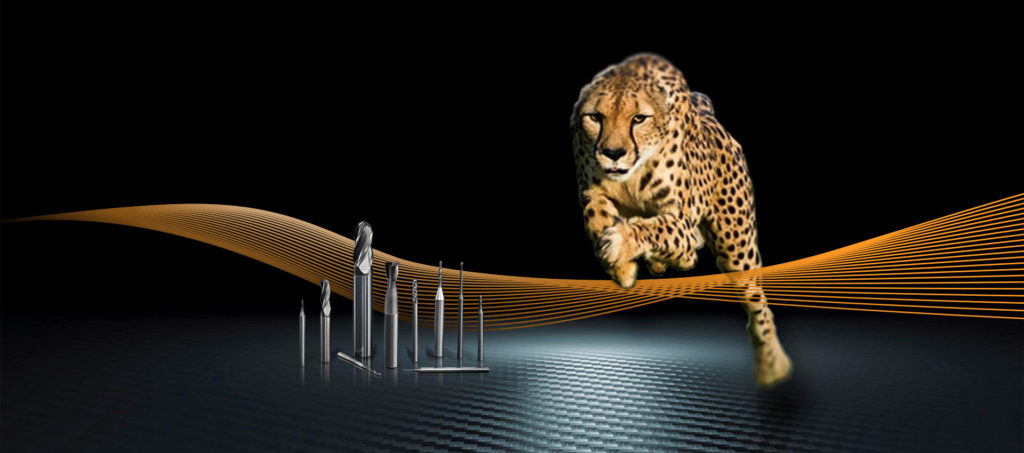 After one year of waiting, we are finally pleased to invite you again to the Hufschmied Technology Day 2021*!
We look forward to welcoming you on 1st Oct. 2021 at 12:30 pm! From 1:00 pm we will present our latest developments in various milling demonstrations.
For the first time, we will also present our new inline process control SonicShark® : Experience component monitoring and process optimization live on site!
We would like to invite you to the subsequent discussion with our partners ACTC, Alpex, Biesse, Böhler, Eima, Ensinger, Fehlmann, Fooke, Frimo, GMA, GROB, Gustav Blome, Haimer, HRC, KUKA, OPEN MIND, Primacon, Rampf, Schmidt & Heinzmann, SolidCAM, Tebis, VisCheck and our application engineers.
Please note, that this event is specialized for our invented german costumers. All presentations will therefore be held in German.
We are very much looking forward to your coming!
Many materials, many applications:
The live demos in our engineering hall
In our Engineering Center the chips are flying! Here you will find our partners and practical demonstrations on a wide range of materials and applications – from practice for practice. Faster feeds, higher surface qualities, fewer tool changes – here you get the impulses to further optimize your production.
Our topics and stations:
Live-theme
material
branch
SonicShark® – Inline process and quality control for optimized processes
Cross-industry
Titanium machining in medical technology taken to a new level
Titan
Medical
Hufschmieds process design in series production – Digitalization and optimization of your process chain through the best know-how
Peek
Cross-industry
High quality and burr-free machining of knee endoprostheses
UHMWPE
Medical
Digitized and intelligent drilling and milling processes without post-processing
CFRP
Aviation
Mini-Graftor® – Roughing and finishing in one step – 40% more capacity on your machine, even for the most filigree structures
Graphite
Zircon
Die & Mold, Dental
Crystal clear edges in the processing of Plexiglas
PMMA
Advertising, Automotive
30% longer tool life in hardened steel due to coordination of geometry, carbide and coating
Steel
Die & Mold
Tools for more performance and maximum efficiency in the dental industry
Titan
CoCr
Dental
Friction stir welding of electric car components
Aluminium
Automotive
High-volume machining of board material through the Utilization of the entire machine capability
Board material
Model building
Polished milling in graphite through DipNano coating for longer tool life and a perfect surface finish
Graphite
Die & Mold
Milling of aluminum profiles with high time and quality requi-rements quality demand
 Aluminium
 Automotive